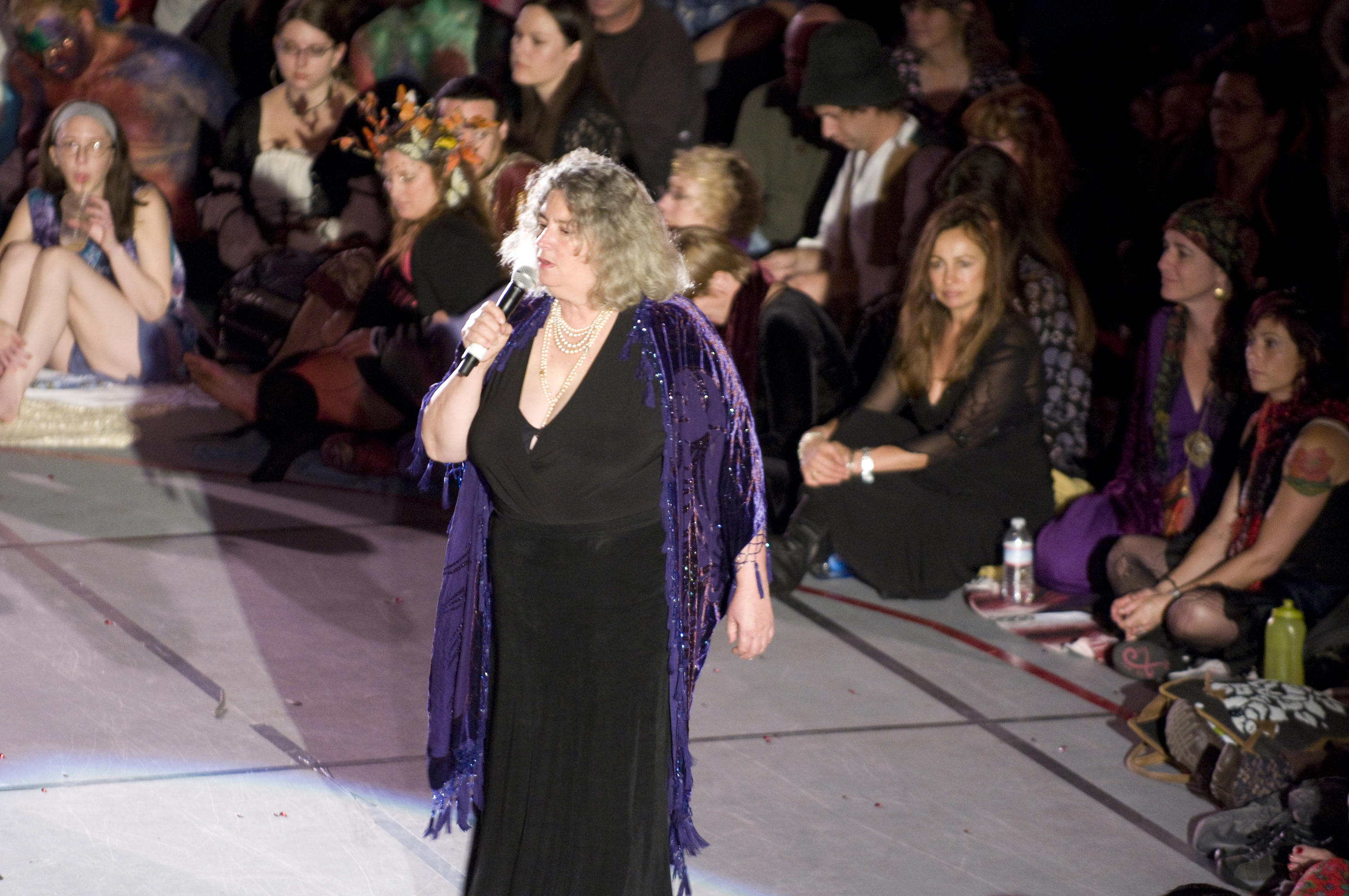 Join us as we discuss the mystery, symbolism, and allegory of our times with renowned activist, Starhawk.
Live Interview with Paula Gilovich
_____________

Thursday, November 8th

8:00-9:30pm
doors at 8pm
event begins at 8:15pm
When we speak of the good witch, the cultural soothsayer, a beacon guiding us out of the bleakness, we speak of Starhawk. When we consider how to rebuild the landscape as the patriarchy is crumbling, we reference Starhawk. When we consider the lushness of collaborative, feminine-empowered space, we must think of Starhawk. When we are ready to link back with plant life, the forests and other animals, we go to Starhawk. When we wonder how we will get through the unique pain of our times, we can think of Starhawk.
Gathering is a source of witchcraft itself, and so we invite all of the seekers, conspirators, brujas, witches, farmers, foragers and seers, to conspire with us on this evening to consider a way forward as we speak to one of our greatest guides.
$30 advance
$35 at the door
tickets are non-refundable
____________
Starhawk is an author, activist, permaculture designer and teacher, and a prominent voice in modern earth-based spirituality and ecofeminism. She is the author or co-author of thirteen books, including The Spiral Dance: A Rebirth of the Ancient Religion of the Great Goddess and the ecotopian novel The Fifth Sacred Thing, and its sequel City of Refuge. Her most recent non-fiction book is The Empowerment Manual: A Guide for Collaborative Groups, on group dynamics, power, conflict and communications. Starhawk founded Earth Activist Training, teaching permaculture design grounded in spirituality and with a focus on activism. She travels internationally, lecturing and teaching on earth-based spirituality, the tools of ritual, and the skills of activism. 
Paula Gilovich is a writer and producer, who works directly with individuals and companies to craft their stories. Her reporting and writing has been featured in The New York Times, The Stranger and several anthologies and smaller publications. As a producer, she has helped create large-scale projects for the Zen Master Thich Nhat Hanh and the Michelin-starred Chef Eric Ripert. Currently, she is part of the business development team for The Alchemist's Kitchen.